Creativity. Excellence. Passion.
FEATURED PROJECTS & AWARDS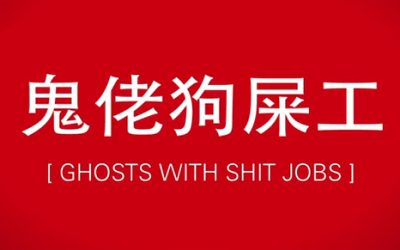 Ghosts With Shit Jobs, a film I had the pleasure of working on a few years back, was listed among 42 other Sci-Fi classics as a must-see, "bucket list" film by Ars Technica.  This Canadian indie is one of the most prescient (and funniest) explorations of...
To help amazing creatives realize their vision by providing high quality, highly effective, signature, story-driven music that's deeply woven into the fabric of the project.
To be a go-to creative partner who dives deep, and provides fresh perspective, uncovers hidden opportunities, and lends new energy to help bring out the best in every project.
To be a serious, top-tier professional who delivers a fun, easy-going atmosphere around the process, and encourages collaboration, great creative flow, and fantastic results.
Adrian Ellis is a true professional, and understands the needs of filmmakers. He scored our upcoming indie feature, "The Uninvited" working against a tight deadline. The music he provided… has the whimsy of Danny Elfman, and a haunting quality that echoes the sound of Ennio Morricone.
Jonathan Pokay
Let's start the conversation!